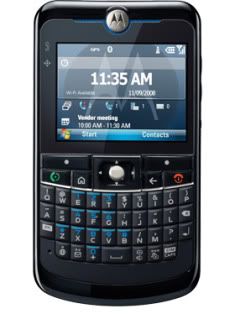 Helo
Moto Modding
here you can try to
modding moto
motorola Q 11
.
here i just review this product but im looking for who one people or forum can moddif this smartphone..
For mobile professionals and consumers who want a fully featured smartphone complete with a QWERTY keypad for fast

The

MOTO Q 11

continues to advance

Motorola's

distinctive, ultra-thin smartphone line with Windows Mobile 6.1, GPS support and a 3.0 megapixel camera. Compatible with multiple corporate push e-mail options and supporting up to 32GB of external memory, the Q 11 updates the mobile office for quad-band GSM networks.

messaging¹, easy access to email¹, location services¹ and multimedia applications, the MOTO Q 11 delivers all of this at an affordable price.

A Feature-Rich Smartphone

The slim

MOTO Q 11

with integrated WiFi¹, is ideal for people who want a high-speed connection for Internet browsing. The built-in WiFi uses Boingo Mobile to automatically connect the Q 11 to thousands of WiFi locations worldwide. Use the optimized keyboard for fast and easy messaging¹ on-the-go and the integrated GPS¹ for navigation support for popular applications like Google Maps™. Equipped with Windows® Mobile 6.1, the Q 11 enables users to personalize their homescreen and synchronize all contacts, calendar items and email, just like being on a computer. When making calls, connect with compatible Bluetooth enabled stereo devices² and you can keep your hands free for other tasks.

Advanced Imaging that Represents Your Style

Use the 3 megapixel camera to capture high quality photos and video and then store them on an optional memory card for easy upload to a PC or to your favorite social networking sites.



Certain mobile phone features are dependent on the capabilities and settings of your service provider's network. Additionally, certain features may not be activated by your service provider, and/or their network settings may limit the feature's functionality. Always contact your service provider about feature availability and functionality. All features, functionality and other product specifications are based upon the latest available information and are believed to be accurate; however such product specifications are subject to change without notice or obligation.

1Network and/or SIM card dependent feature, not available in all areas. Airtime, data charges and/or additional charges may apply. Wireless email functionality requires an email account with wireless server capabilities.
2 The

Moto Q

supports Bluetooth headset, hands-free and music profiles. In order for Bluetooth devices to communicate with one another, they must utilize the same Bluetooth profile. To determine the profiles supported by other Motorola devices, visit www.motorola.com/bluetooth. For other devices, contact their respective manufacturer.

Certain Bluetooth features including those listed may not be supported by all compatible Bluetooth-enabled devices, and/or the functionality of such features may be limited in certain devices, or by certain wireless carriers. Contact your wireless carrier about feature availability and functionality.
³ All talk and standby times are quoted in Digital Mode, and are approximate. Battery performance depends on network configuration, signal strength, operating temperature, features selected, and voice, data and other application usage patterns.
4 Feature may be regionally dependent



MOTOROLA

and the Stylized M Logo are registered in the US Patent & Trademark Office. The Bluetooth trademarks are owned by their proprietor and used by Motorola, Inc. under license. Windows Mobile is either a registered trademark or trademark of Microsoft Corporation in the United States and/or other countries. Java is a trademark or registered trademark of Sun Microsystems, Inc. in the U.S. and other countries. All other product or service names are the property of their respective owners. ©

Motorola

, Inc. 2008. All rights reserved.

Source By : Motorola.Inc - MotoDev
Rereview :

Moto Modders