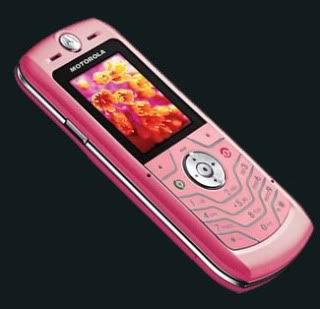 here are some useful Motorola L6 & L2 files,
it's little different patches in other motorola phone like :
motorola V3, Razr V3xx
Patches;
USB Charge On/Off Patch:
This patch will add an option in the menu to turn USB charging on or off. You will need to activate.
Blacklist Patch:
apply the patch, and then create a new group in you addressbook called"Blacklist"



BlueTooth Timeout Patch:

You can change the timeout value by editing seem 004A at offset 91.



Display Timeout Patch:

This patch allows 20 sec, 40 sec, 1 min & 2 min.



Increase max MMS size to 512kB Patch:

Apply the patch, and edit seem 004e_0001 change two values at offset 2e1 2e2, set them to 07 and D0.



No Battery Sound Patch:

This will remove the annoying low battery sound for 52.45.



Quadband Activater Patch:

Just flash this file on your phone using RSD Lite and it will enable the 850 MhZ (quadband)



Save Calls on Sim Replacement Patch:

Don't delete dialed/received calls list on SIM replace. Only for 52.45



Zoom Patch:

This patch will increase the zoom in pictures up to 200% and 250%. Only for 52.45.




Other Mods;



Stock Gain Table



L2/L6 BootLoader 8D0: LTE -L2/L6 BootLoader 8D0. in Bin Format





FunLight:

Funlight containing: Nocturne (flash keypad + LCD), Solar, Passion & Sky Blue.


Stock Seems;



Stock 0002_0005 seem





Stock 0032_0001 seem





Stock 0002_0005 seem





Stock 004a_0001 seem





Stock 004e_0001 seem





Stock 005b_0001 seem





Stock 010a_0001 seem





Stock 01a8_0001 seem



this patch that iam found in the forum